Phone & Remote Desktop Consulting
We offer phone consulting in the field of software configuration, support and custom software development. Remote desktop connection is possible.
The rate is 10€ / 14$ (1 Ticket) per 15 minutes.
A a new customers please purchase initial ticket(s) before starting a consulting session. Unused tickets remain valid for later use.
Contact:

service@xellsoft.com
The preferred time is on weekdays 8:00 .. 18:00 CET (Central European Time / GMT+1)
(You can also add notes to us in a note field during ticket purchase.)
Purchase Tickets via ShareIT
(Almost all payment methods supported)
---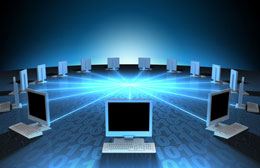 Remote Help Desktop Option
During phone support we can optionally directly join your computer screen - by using one of the well known remote desktop tools like UltraVNC (or RealVNC, RemoteVNC) or "TeamViewer". Find below the right option regaring your needs and security requirements.

Ultra VNC Single Click
(most simple, open source, free, fast, direct)
By email we send you a download-link for our small single-click helpdesk software (200kB exe for Windows XP or higher). This is a "UltraVNC Single Click" pre-configured by us for connection back to us.
No further installation and configuration is needed on your side.
Security Notes: http://www.uvnc.com/addons/singleclick.html
Ultra VNC Normal Installation
(transparent, open source, free, fast, direct)
Download and run the latestet UVNC Installer (v1.0.8.2 or higher) from http://www.uvnc.com/download/
Start the uVNC server (winvnc.exe)
The VNC icon (eye) appears in the system tray - typically on bottom right of your screen
For your security disable the File Transfer option (unless you want it explicitely):

WinVNC-Icon/Right-click/AdminProperties: Disable "File Transfer"

No other configuration is required, no need for opening virtual server ports on your side.
During a phone session you can connect to the Xellsoft VNC Viewer from your side:

Do: WinVNC-TrayIcon/Right-click/AddNewClient
Enter our IP-number (which we will provide) in the first field. The second field remains empty.
Our VNC viewer is accepting the connection.
TeamViewer
(commercial software, easy-to-use, well established used 3rd party server)
Download and run the latestet TeamViewer Installer or Instant Executable from http://www.teamviewer.com
Check the license notes there.
Follow the instructions to create your TeamViewer-ID and expose a session by generating a session password.
Tell or email us the session password